I think that's nicely said. That outfit is non-traditional magical girl, but it suits her better in many ways. There's the obvious Largo influence to it, but you can see echoes of her mom's Saint Tail anime outfit too.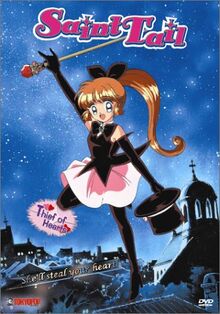 Fred expands on that same theme later when Ririka outs Yuki as a magical girl to some fanboys, who then reject the idea because she doesn't meet their expectations of what a magical girl should be or look like
[1498]
. Ririka tries to explain that the reality of being a magical girl isn't what they see on tv, but the fanboys don't get it. And that of course ties back into Miho's issues with her real story vs the tragic dying girl Story that the fanboys love, and also with Erika's difficulties with the fanboy horde before.